HOME
Our Service
You know all about the hassle of home storage for your boat – towing it around, getting your car covered in mud, and finding somewhere to keep it.
Thankfully, with Brightlingsea Boat Park and Ride, you can leave your boat with us. We operate a park-and-ride facility for sports and fishing boats up to 26 ft. Security is great – we have a fenced area on asphalt hard standing, with 24-hour CCTV and an undercover storage area.
That's the park bit.  Now the ride…..  Well, all you do is turn up, get on board and we'll hitch up one of our tractors to your trailer, take you to the water and launch you. After that, its up to you. Spend the day fishing or just playing about on the water.
When you're ready to come back, just phone us on 01206304747 and we will be there with your trailer to recover you. It all adds up to a days boating without even getting your feet wet. There are male and female showers and changing rooms, toilets and a comfy reception area. W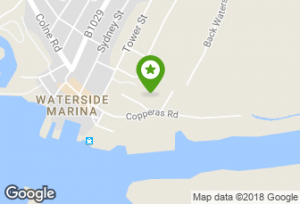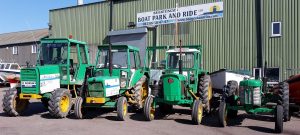 e are open seven days a week. (Only closing over the Christmas period).