Storing your boat at home can be a hassle; towing it around, getting stuck in the mud, finding somewhere to put the trailer while you're out…
Thankfully, with Brightlingsea Boat Park and Ride, you can leave your boat with us.
We operate a park-and-ride facility for sports and fishing boats up to 29 foot.
Security is great – we have a fenced area all on asphalt hard standing, with 24-hour CCTV or you can leave your boat in our undercover storage area: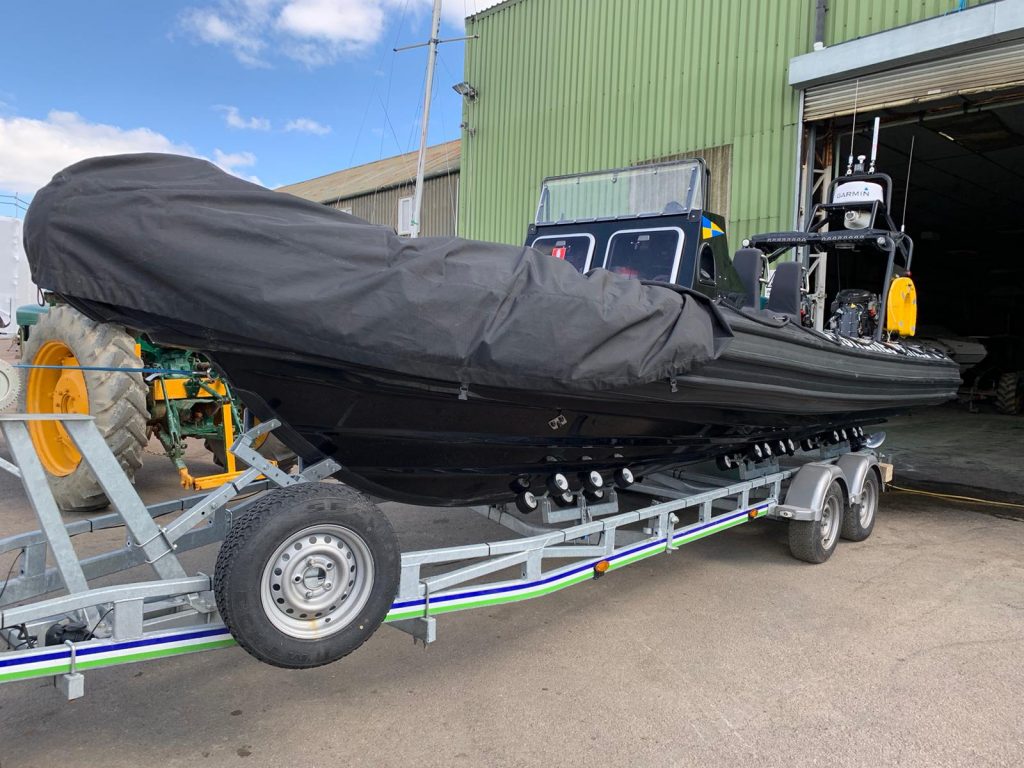 That's the park bit. Now the ride…
Well, all you do is turn up, get on board and we then hitch up one of our tractors to your trailer. We take you to Town Hard and in to the water and launch you.
After that, it's up to you. Spend the day fishing or just playing about on the water…
For those of you who just need a day launch we can launch/recover you.
Just turn up, pay the harbour fees and we will do the rest for you for a small fee of £30 – saving your car from getting covered in mud, or worse, getting stuck!
Park and Ride prices
All prices are subject to VAT
Drop us a line via email, call us on 01206 304747 or feel free to pop in the next time you are passing to enquire about availability.